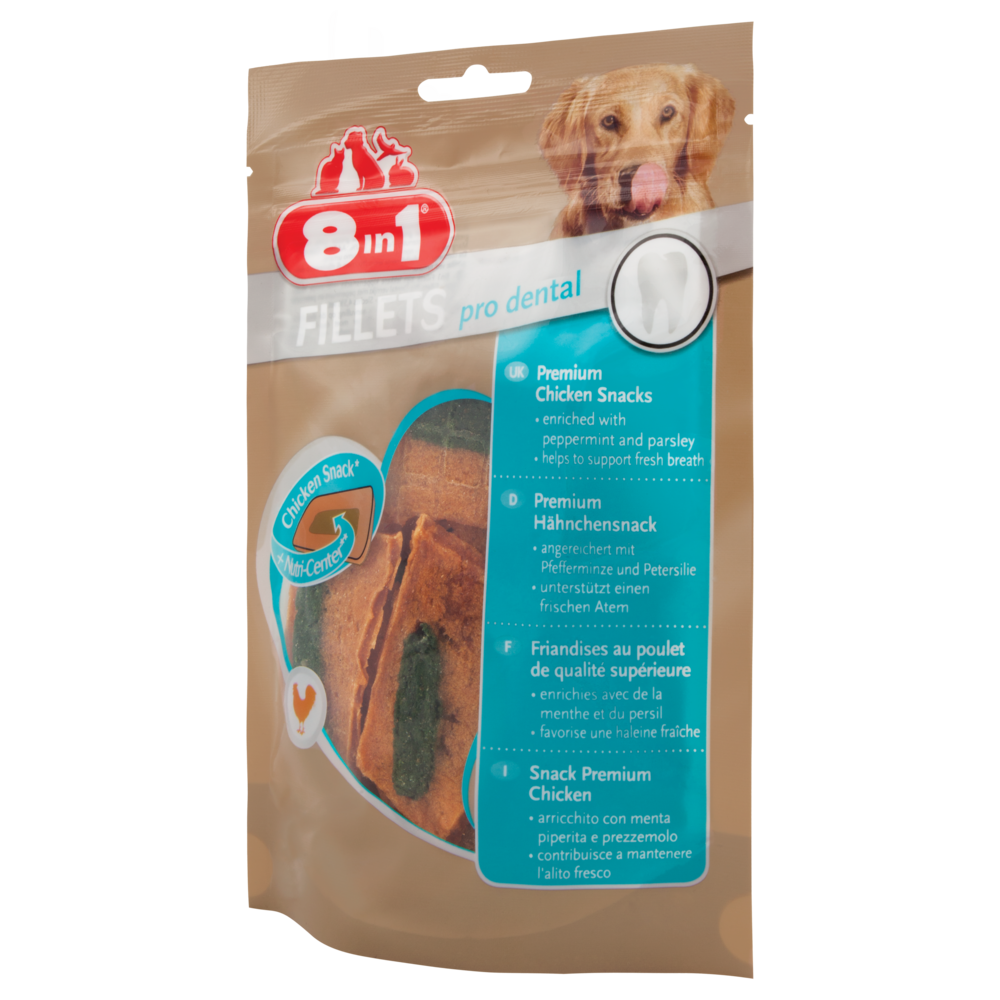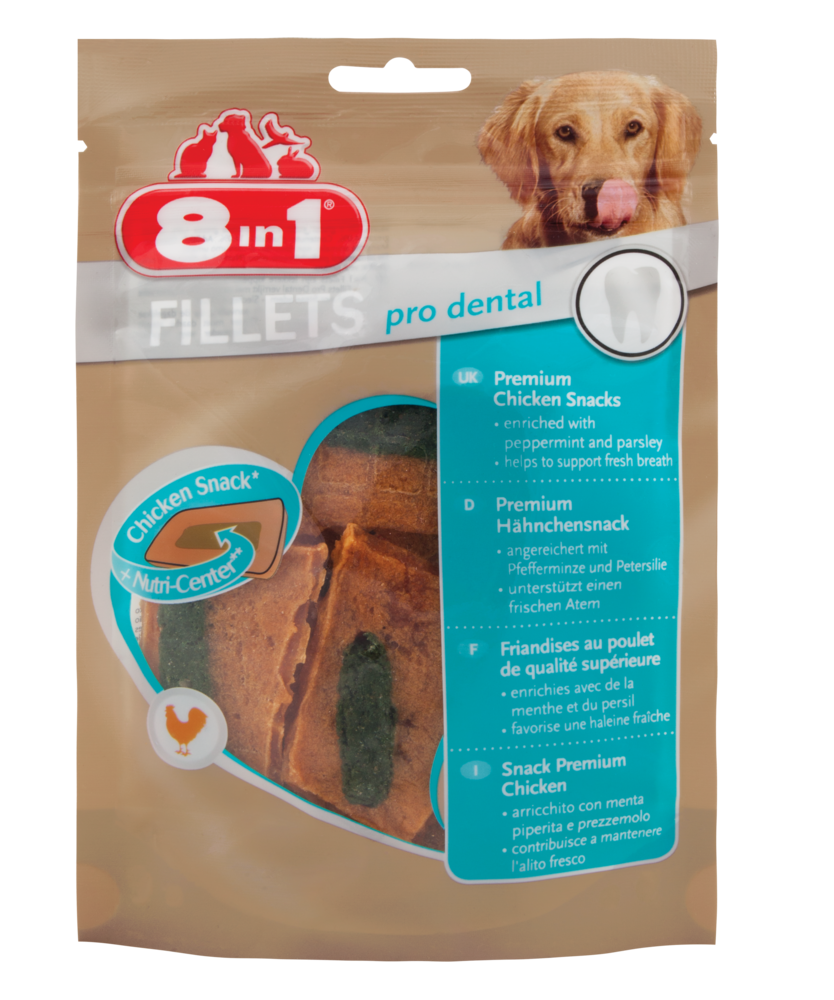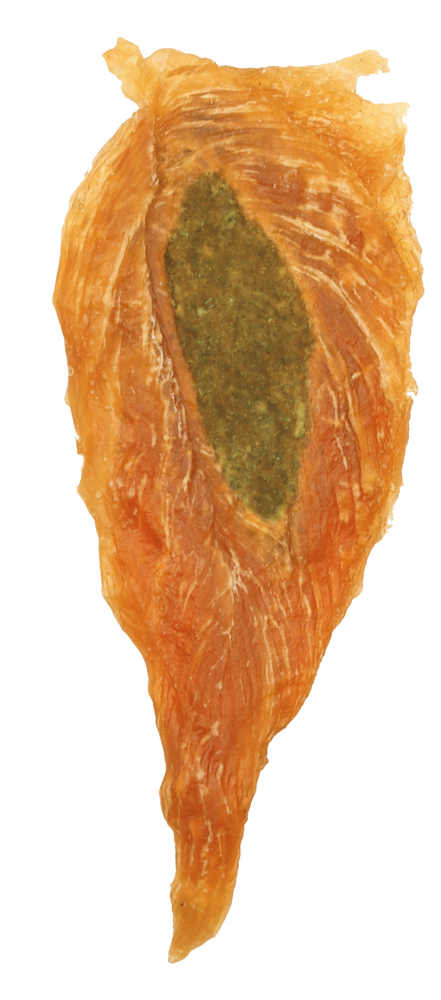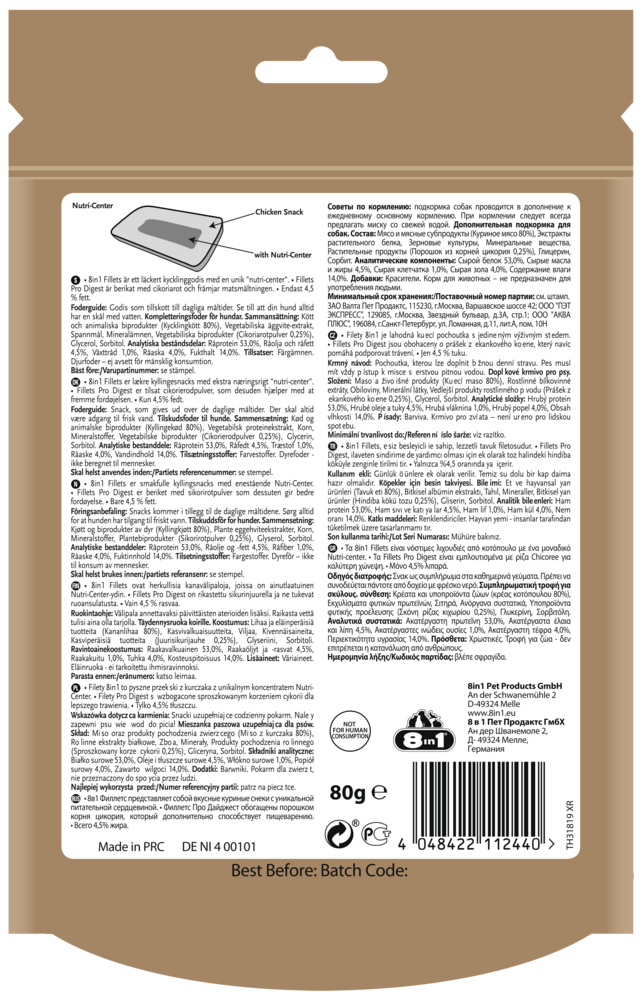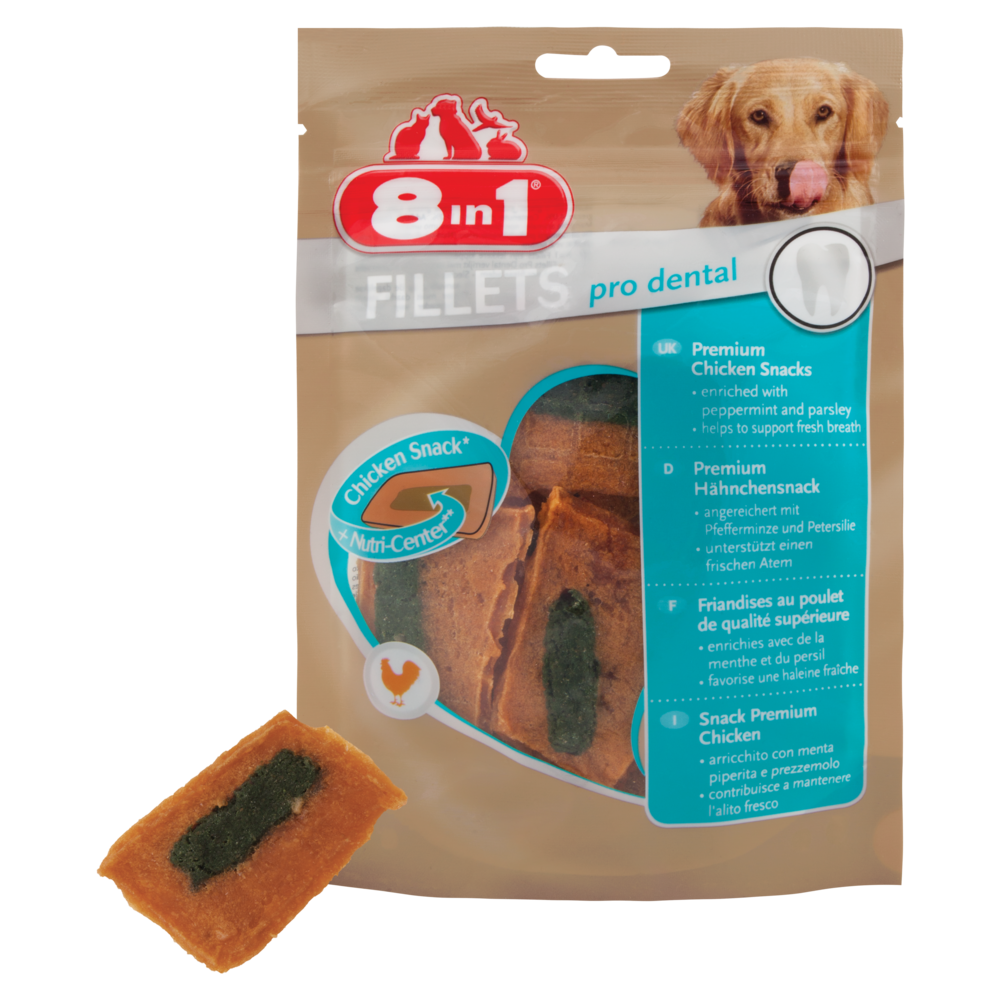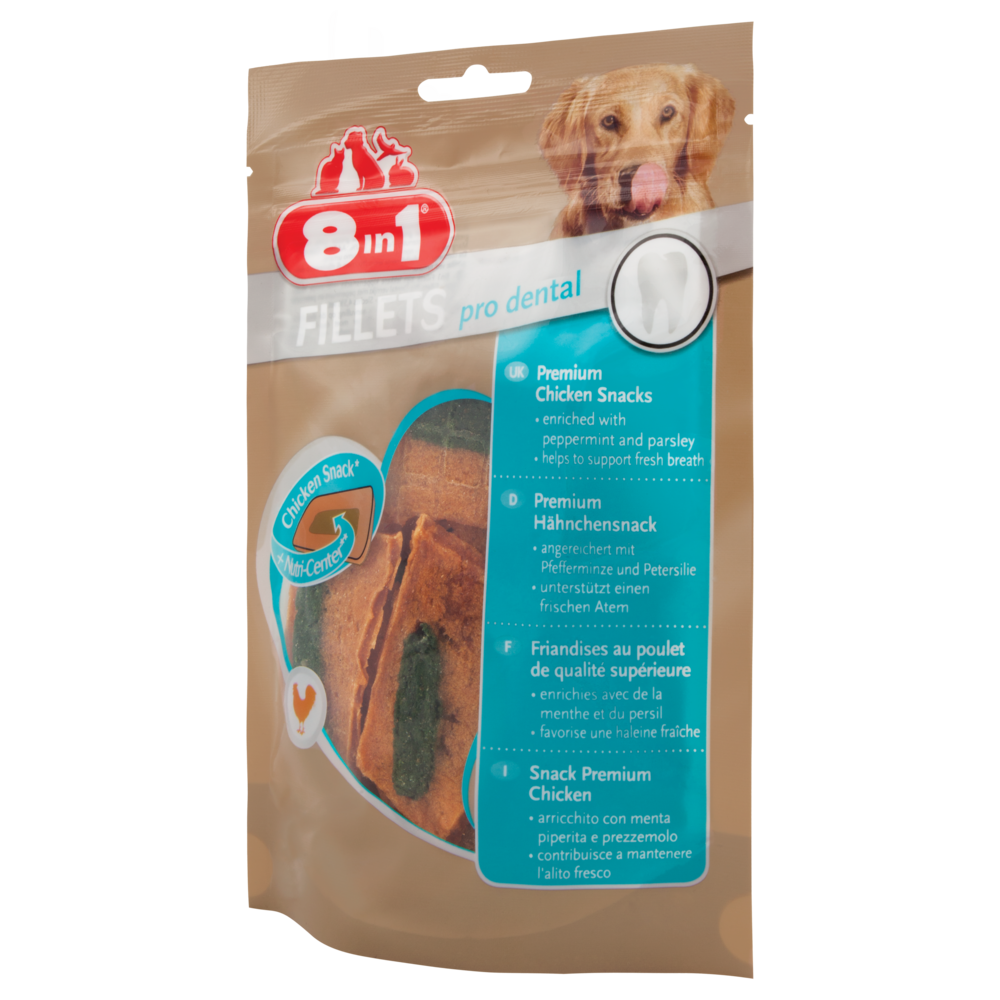 8in1 Fillets Pro Dental
8in1 Fillets Pro is the healthy reward for in between meals

The unique Nutri-Centre is specifically designed to promote your dog's wellbeing and comes in a number of different varieties

Pro Dental is enriched with peppermint and parsley seed, which help to promote fresh breath

Only 4.5% fat

Resealable bag for longer-lasting freshness
Details
8in1 Fillets Pro Dental treats are premium quality, delicious snacks for your dog, with the added benefit of freshening breath. 8in1 Fillets Pro treats are not only extremely tasty and low in fat; they also offer your dog a delicious treat with that little bit extra. These snacks consist of tasty chicken meat with a special nutritional core, known as the "Nutri-Centre" which has healthy, functional added ingredients to promote your dog's wellbeing and vitality. The unique Nutri-Centre has been enriched with peppermint and parsley seeds, ingredients that have traditionally been used and recognised as having breath-freshening qualities. 8in1 Fillets Pro Dental contain only 4.5% fat and are a healthy reward for in between meals. The resealable bag means that you can take these snacks with you when you are out and about or on journeys. 8in1 Fillets Pro are also available in four flavour varieties: Pro Active, Pro Digest, and Pro Skin & Coat, to suit every dog's needs.
Nutritional Facts
Composition
Meat and animal derivatives (Chicken meat 80%), Vegetable protein extracts, Cereals, Minerals, Derivatives of vegetable origin (Peppermint 0,2%, Parsley 0,2%), Glycerol, Sorbitol.
Analytical Constituents
Crude protein 58,0%, Crude oils and fats 4,5%, Crude fibre 1,0%, Crude ash 4,0%, Moisture Content 14,0%.
Additives
Colourants. Animal feed - not intended for human consumption.
Dosage
8in1 Fillets Pro Dental suitable for dogs of all sizes.
Application
Snack food to be fed in addition to daily meals. Bowl with fresh water should always be provided. Supervise your dog while chewing.