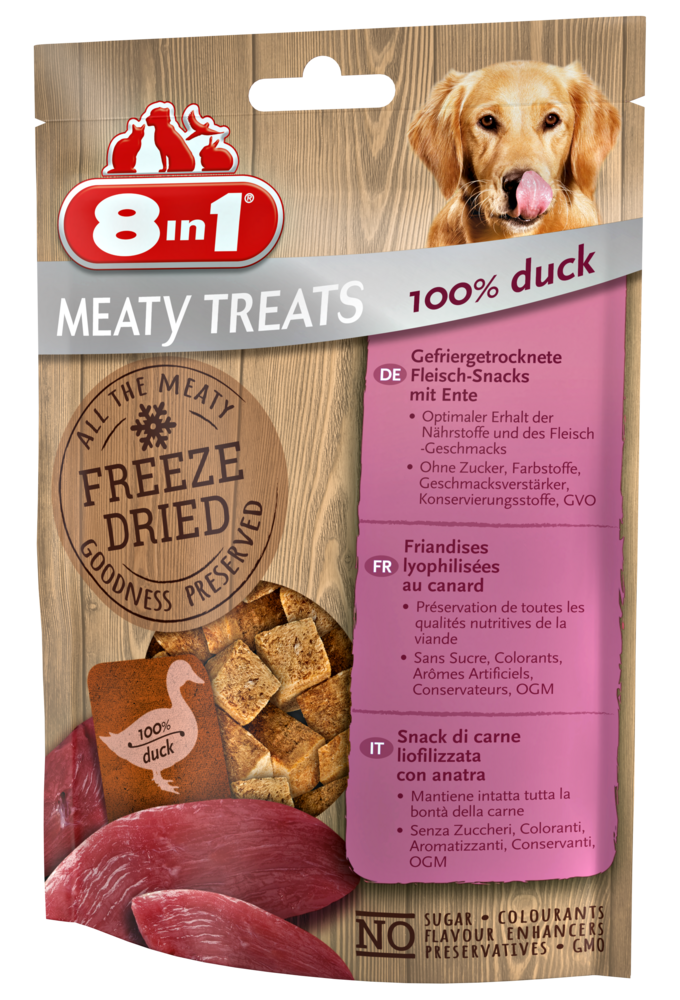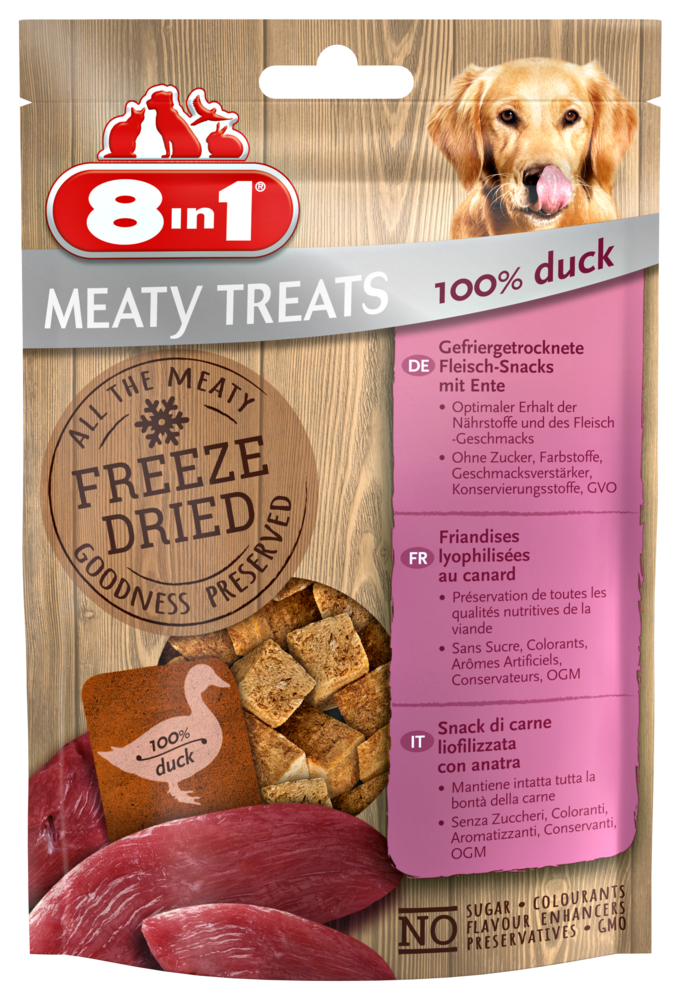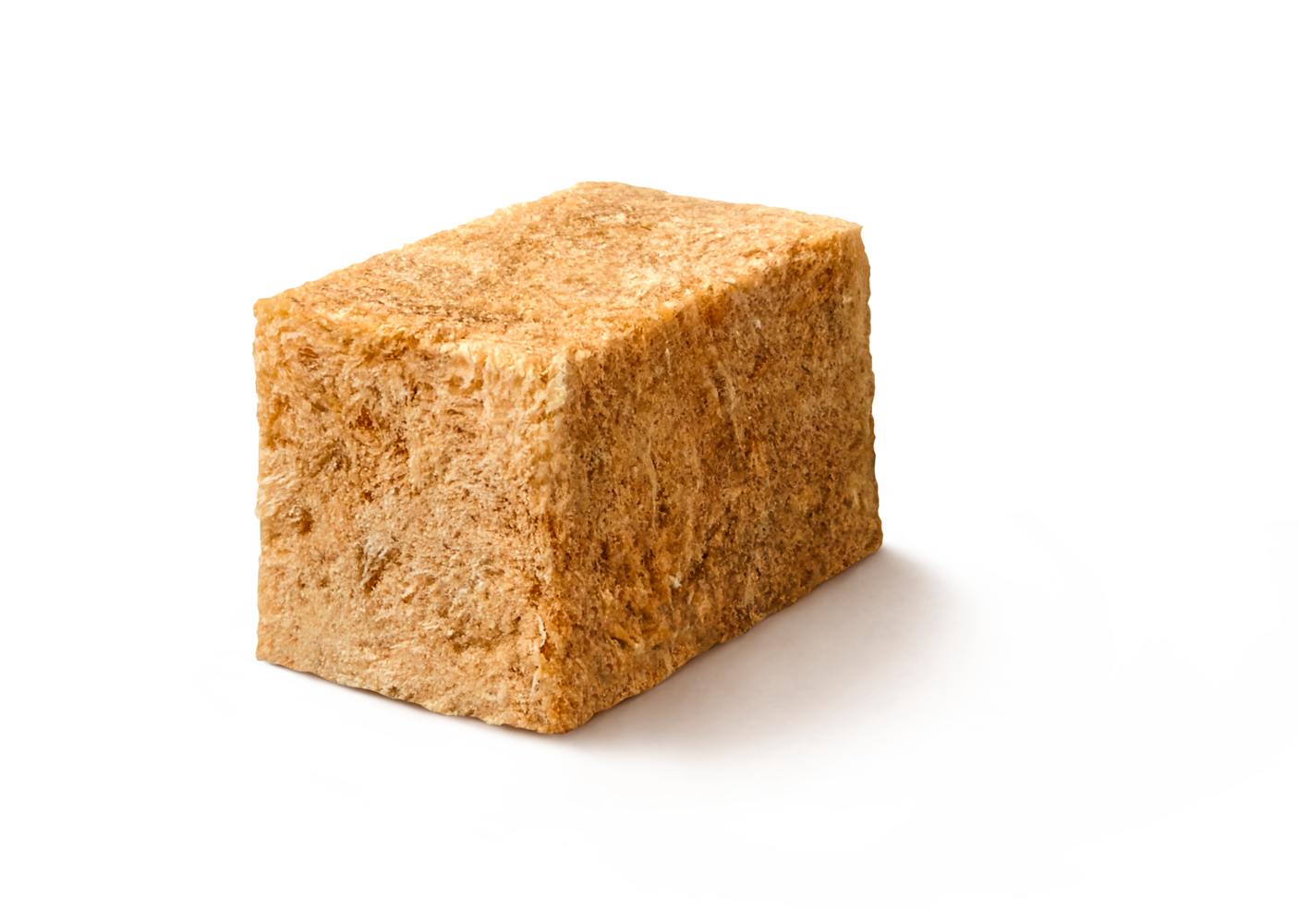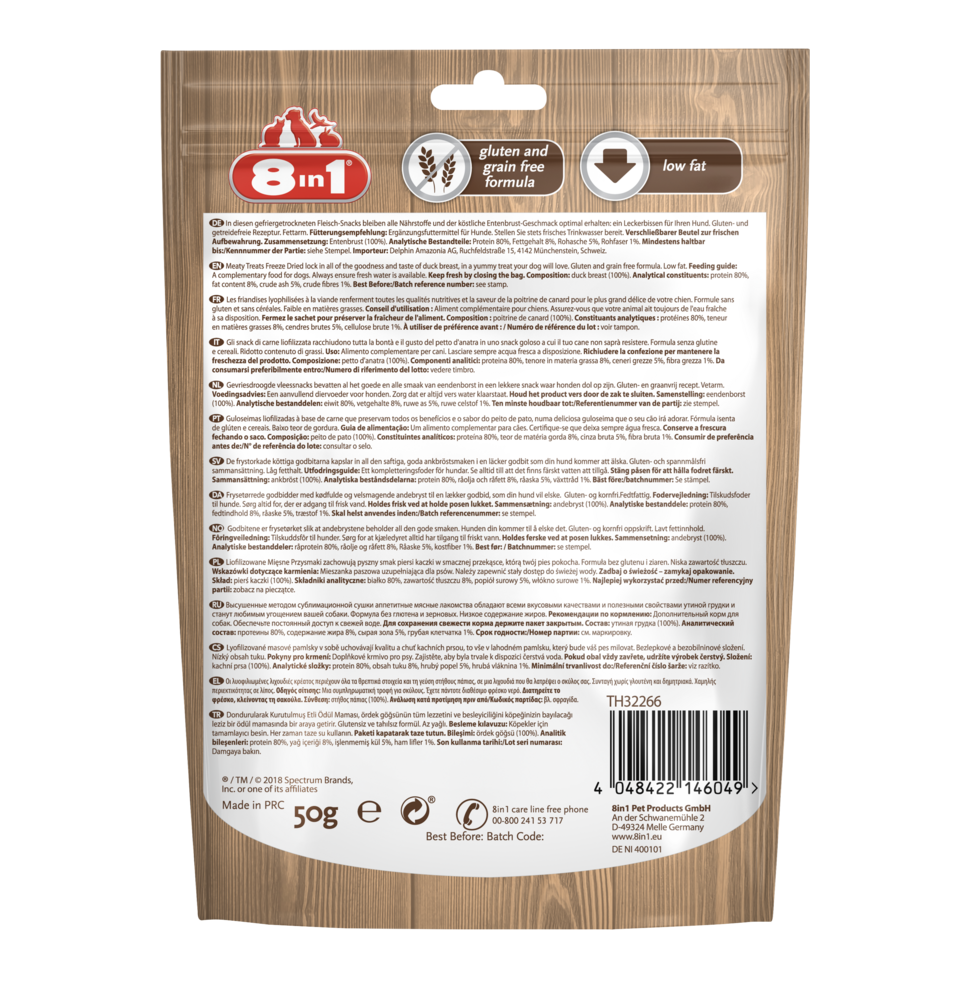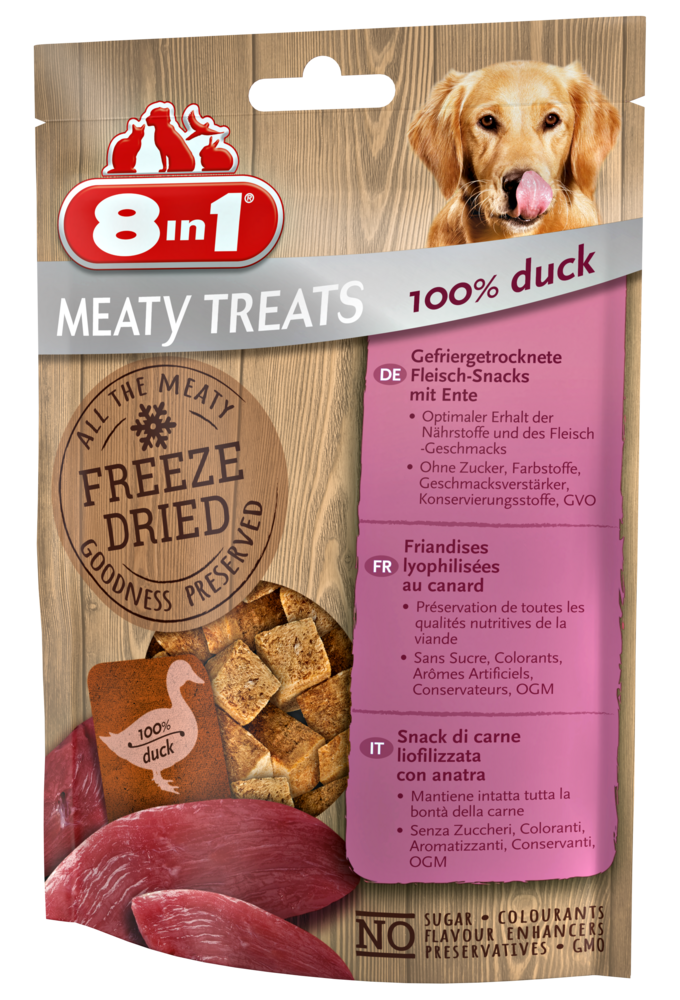 8in1 Meaty Treats Freeze Dried treats with 100% duck breast
Freeze Dried Meaty Treats with duck

All the meaty goodness preserved

No sugar, No colourants, No flavour enhancers, No preservatives, No GMOs.

Gluten and grain free formula.

Low fat.
Details
When you want to bond with your furry friend, reward him for a good behaviour or simply because he deserves a treat, do not hesitate to grab a bag of 8in1 Meaty Treats. They are gently freeze dried to preserve all the goodness and taste of delicious duck breast.
The delicious 8in1 snacks are full of flavour and low in fat to free your mind from any concerns. This 100% Duck Breast recipe is full of meaty goodness. Using only high quality ingredients such as duck breast, we make sure you provide the best to your pets. These snacks are also high in proteins; contain no added sugar, no artificial colours, no additives and no GMOs. The recipe is gluten and grain free.
Express your heart-warming love with the 8in1 freeze dried rewards!
Nutritional Facts
Composition
duck breast (100%).
Analytical Constituents
protein 80%, fat content 8%, crude ash 5%, crude fibres 1%.
Dosage
Complementary feed for dogs. Based on a dogs weight and breed size, the recommended daily feeding guide is in cubes per day where Toy breed up to 4kg would be up to 4 cubes; Small breed to 10kg - up to 8 cubes; Medium breed to 25 kg - up to 12 cubes; Large breed to 45kg - up to 20 cubes; Giant breeds above 45kg - up to 25 cubes.
Application
Balance food intake and exercise with this reward snack. Always provide fresh water.