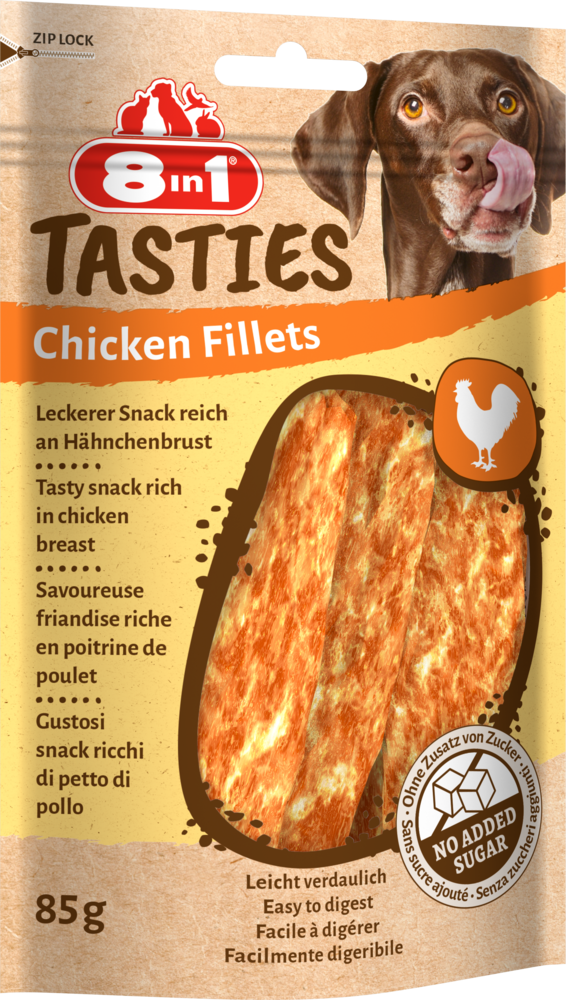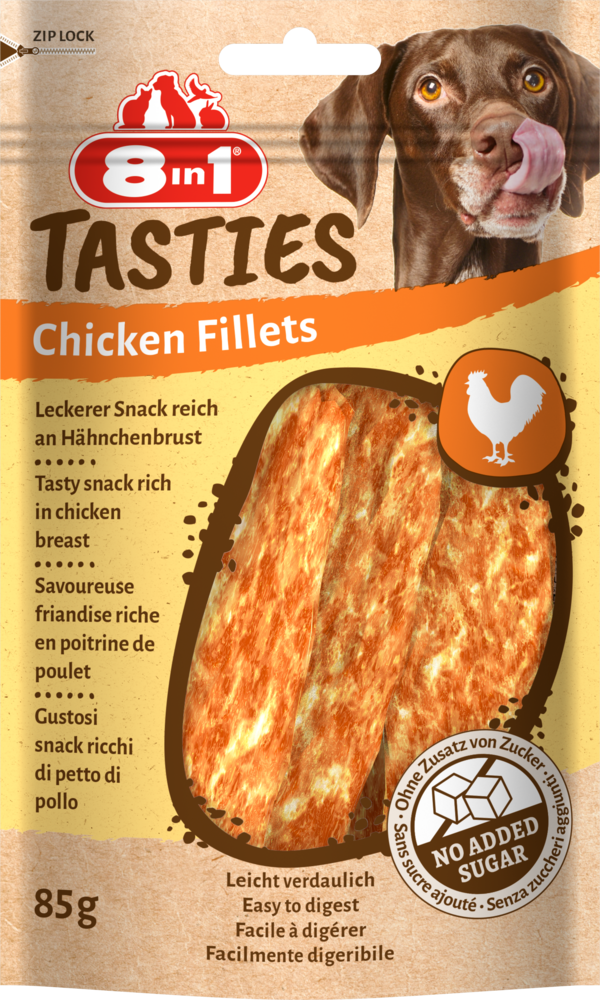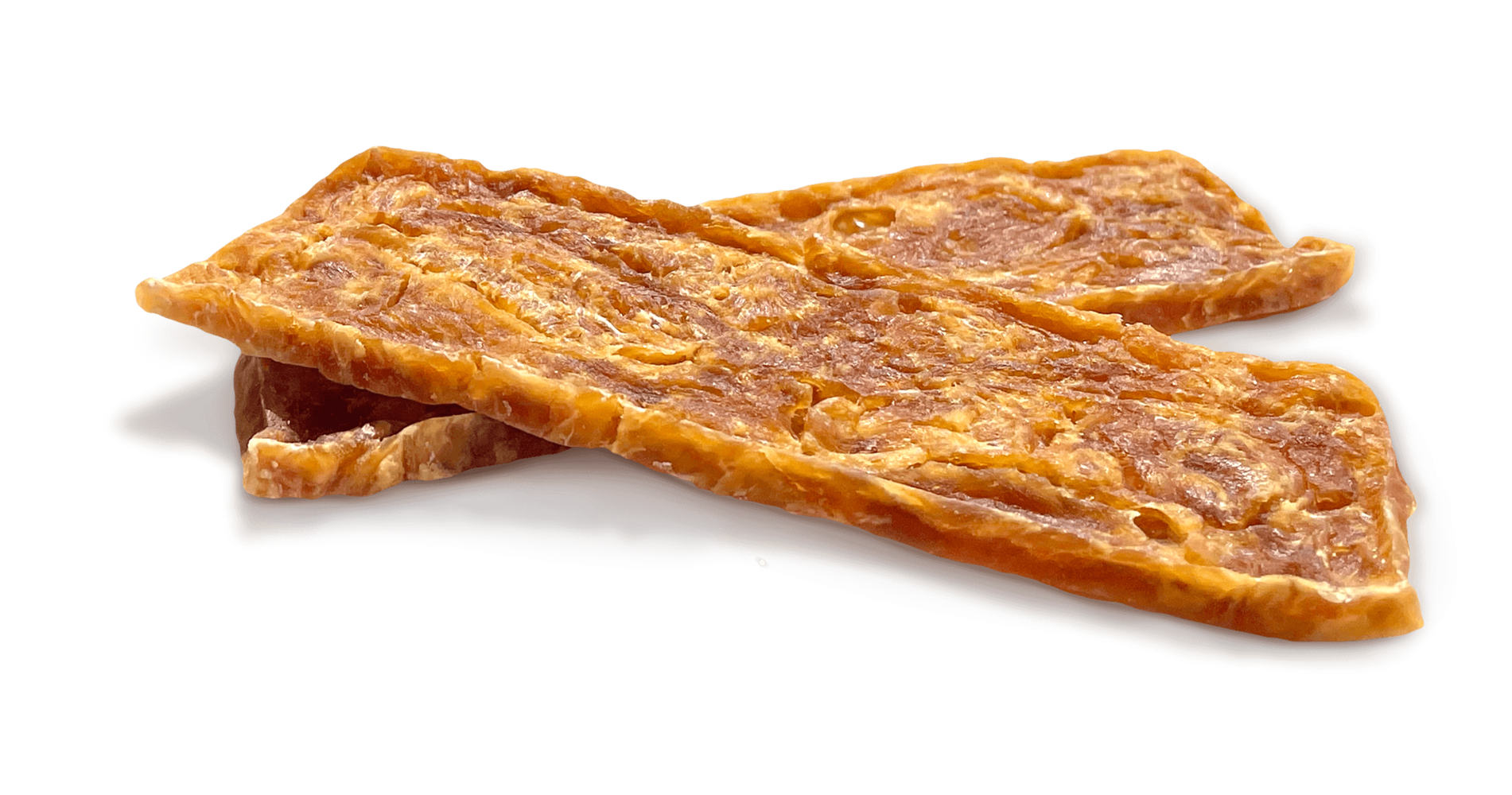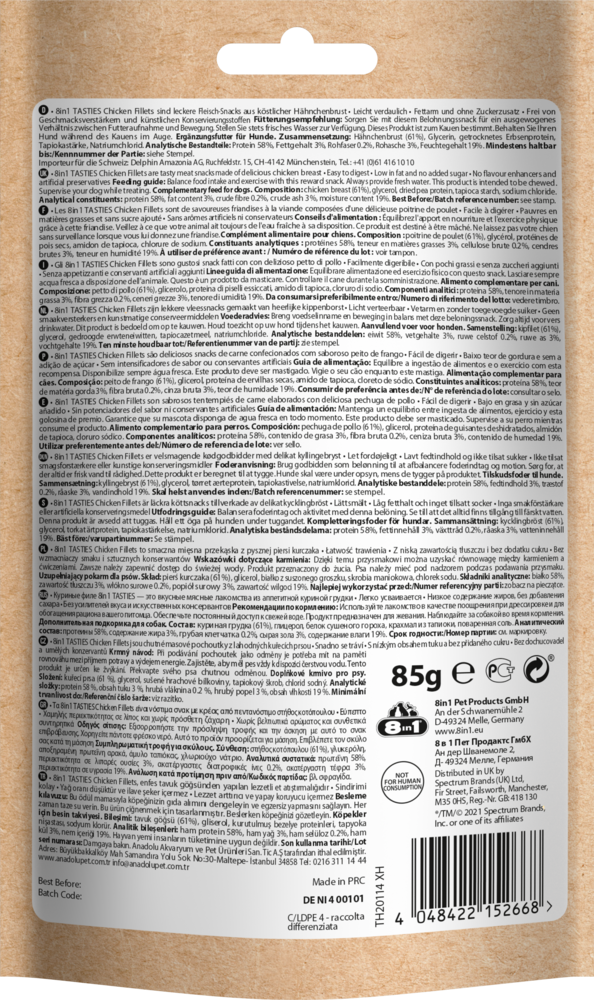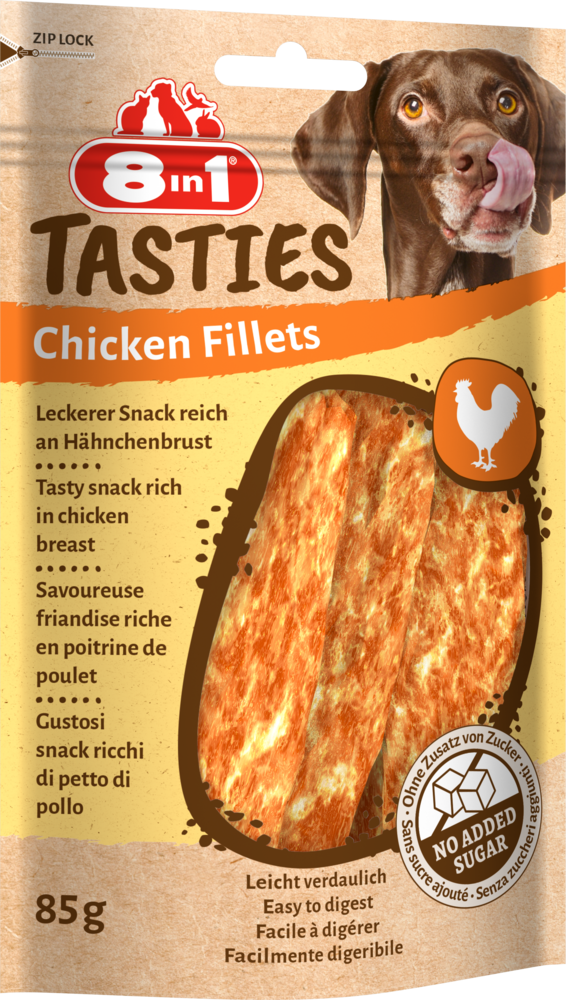 Chicken Fillets
Low in fat

Oven baked

Rewarding snack rich in chicken breast

Easy to digest

No added sugar

No flavour enhancers, GMOs, artificial preservatives and colourings

Rich in protein

Gluten-free
Details
8in1 Tasties Chicken Fillets are rewarding meat snacks your dog will love. Made of delicious chicken breast, these hearty and healthy treats are the ideal snack for dogs for in between meals. This snack is rich in chicken breast and in proteins. Proteins help to build and maintain lean muscle mass for top body condition.
8in1 Chicken Fillets are easy to digest, have no added sugar and are low in fat. They are formulated without flavour enhancers, GMOs, artificial preservatives and colourings. The oven baked treats are rich in protein and do not contain gluten. 8in1 Tasties Chicken Fillets are an ideal snack for all size dogs. Let your dog enjoy our tasty Chicken Fillets!
Nutritional Facts
Composition
chicken breast (86%), glycerol, dried pea protein, tapioca starch, sodium chloride.
Analytical Constituents
protein 58%, fat content 3%, crude fibre 0.2%, crude ash 3%, moisture content 19%.
Dosage
Treats should not exceed 10% of your dog's daily calorie intake.
XS (1-<5 kg) dogs: Feed 1 treat over a course of 4 days.
S (5-<10 kg) dogs: Feed 1 treat over a course of 2 days.
M (10-<25 kg) dogs: Feed 1 treat per day.
L (>25 kg) dogs: Feed up to 2 treats per day.
Application
Balance food intake and exercise with this reward snack. Always provide fresh water. This product is intended to be chewed. Supervise your dog while treating.