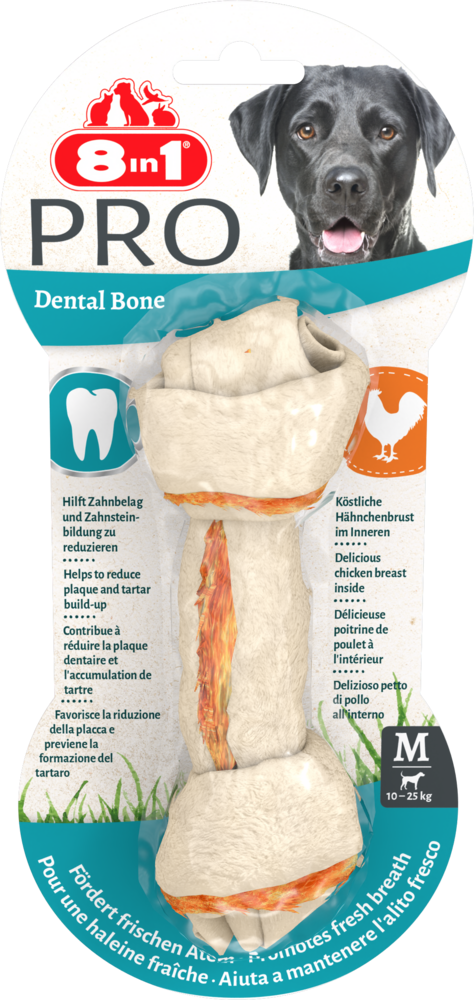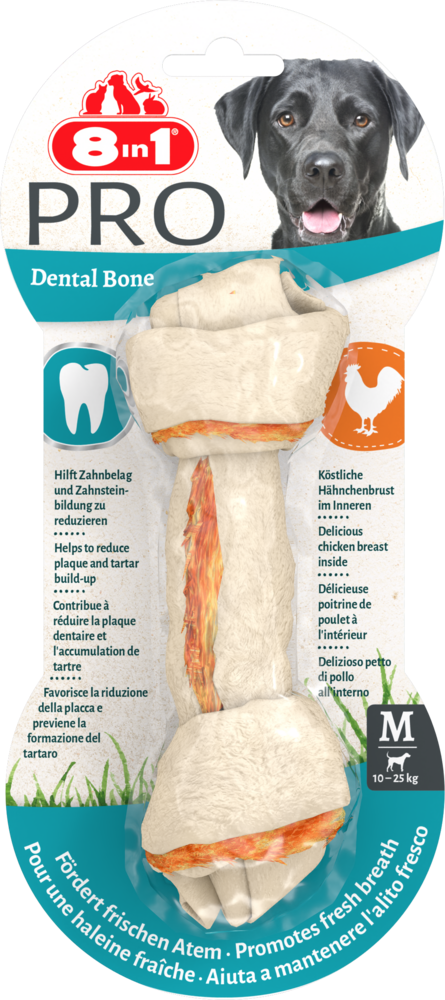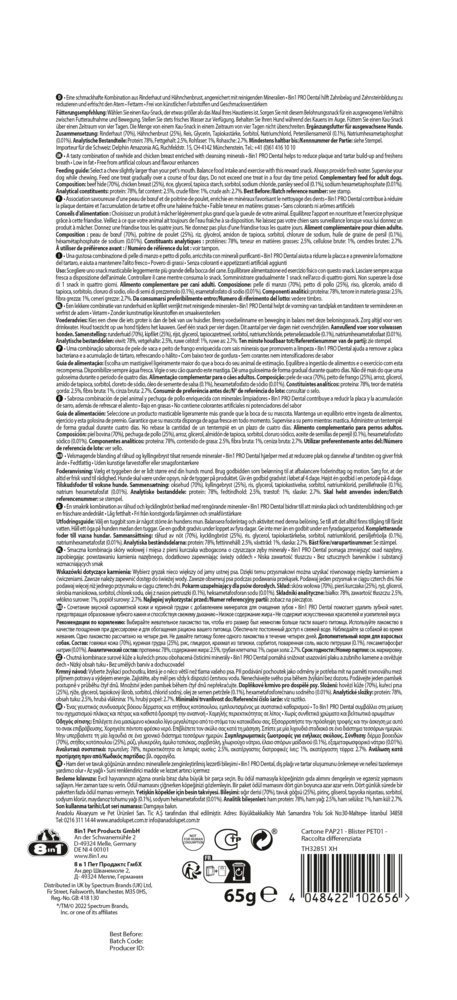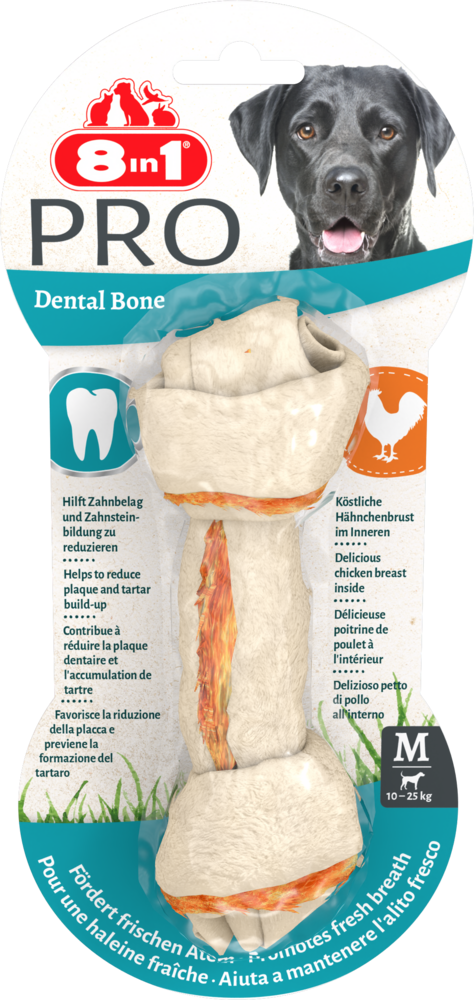 Dental Bone M
Enriched with cleansing minerals

Helps to remove plaque and tartar build-up

Freshens breath

Low in fat

Rich in protein

No flavour enhancers or colourings

Chicken breast inside

Long-lasting chewing fun!
XS 7ct
252 g / XS 21 ct
S 1ct
M 1ct
L 1ct
Details
The 8in1 PRO Dental Bone M is the ideal combination of long-lasting chewing fun with dental care for medium sized dogs! Delicious chicken breast is wrapped in tough beef hide, with added anti-plaque formula and teeth-cleansing minerals. This tasty chew helps to reduce plaque and tartar build-up and also promote fresher breath. This product will provide a natural chewing experience, free from any flavour enhancers or colourings. It provides the perfect match of chewing fun and a dog treat, ideal for in-between your dog's meals and to fight against boredom. The 8in1 Pro Dental Bone M will keep your dog happily busy and ensure intensive chewing fun to enhance dental care until the last bite.
Nutritional Facts
Composition
beef hide (70%), chicken breast (25%), rice, glycerol, tapioca starch, sorbitol, sodium chloride, parsley seed oil (0.1%), sodium hexametaphosphate (0.01%).
Analytical Constituents
protein: 78%, fat content: 2.5%, crude fibre: 1%, crude ash: 2.7%.
Dosage
Feed one treat gradually over a course of three days. Do not exceed one treat in a three day time period.
Application
Select a chew slightly larger than your pet's mouth. Balance food intake and exercise with this reward snack. Treats should not exceed 10% of your dog's daily calorie intake. Always provide fresh water. Supervise your dog while chewing.